Introduction
ADE (Acorn Development Enviornment) devloped by Immense Oak Technologies, Inc. (IOT) is an Human-Machine Interface (HMI) development platform. ADE is the only tool that users ever need from design, verification to deployment of HMIs. ADE offers excellent sets of widgets that enable users to develop HMI of fascinating visaul effects. ADE is a no-code/low-code development platform that requires a very short and flat learning cuve. Working with IOT's Ubibque Panel product line, users can significatnly cut the HMI development cycle time and yet create an HMI with aesthetics. In short, ADE coupled with Ubique Panel is a powerful HMI solution that can shorten customer's time-to-market cycle with with elevated UX.
The system requirement for running ADE is a PC with Window10 64-bit system. Once finishing HMI design in ADE, users only need a USB cable for downloading the HMI design to Ubique Panel. No other third party tool chain, compiler, driver, loader is needed.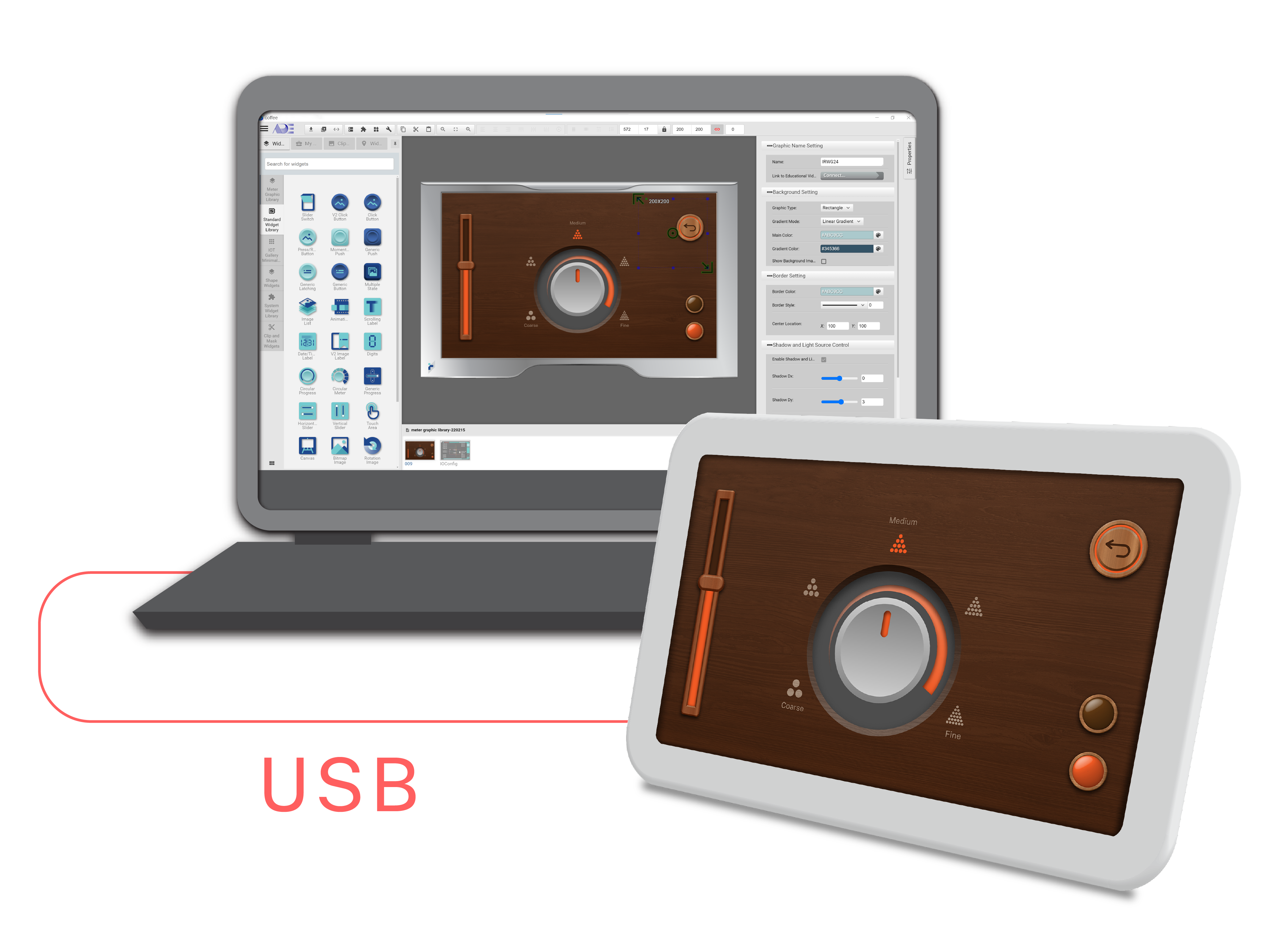 This document is intended to offer detailed description for the ADE functionalities. Please visit IOT's website for viewing ADE Educational Videos. Users, armed with this document and our educational videos, will have a pleasant learning experience.
System Requirement
• OS : Windows 10 64bit
• CPU : Intel or AMD processor with 64-bit support
• Disk Storage : 4 GB of free disk space
• Monitor Resolution : 1920x1080
• Internet : Internet connection required for reference document
---